How to complete a task? Who can complete a task?
In order to complete a task, the executive needs to go to a task and click on the big «Mark as done» button.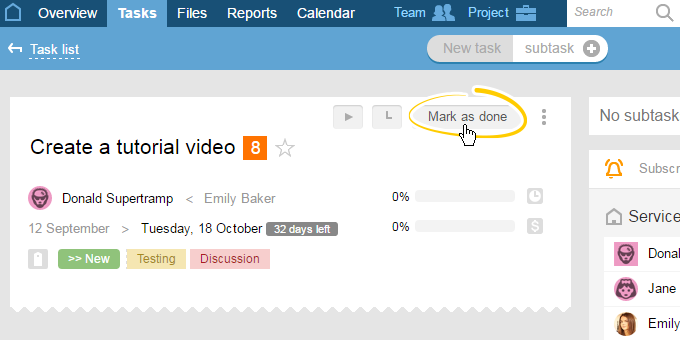 Or, you can choose several tasks on the «Tasks» page and close all of them at once using the context window.

Tasks can be closed by Author, Executive (optional), Administrator with the «Tasks» permissions.
When creating a project, you can choose who can close the task: «Author only» or «Author and Executive». For this, in the corresponding blocks of the «Create project» page, drag the slider in the desired place1.
Also, you can change the settings later by going to the project's settings and changing the parameters and clicking on «Update project».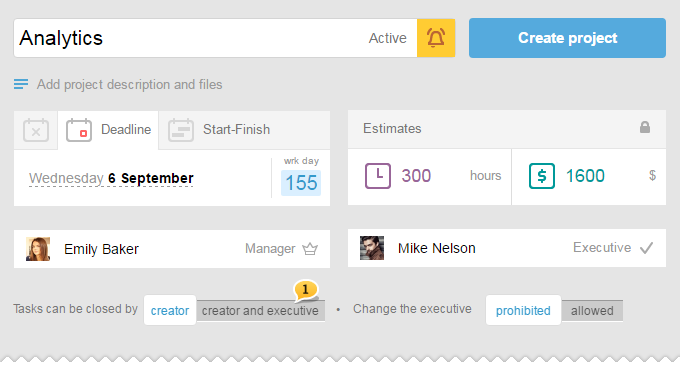 Please note! If you need to check a task before closing, then you are setting the parameters that only the author can close it. After the task is complete, an executive is setting a status, such as «waiting to be checked» and sends @mention to the person who needs to check it, and, then, after it has been checked, the author closes the task.