How to create a new project?
Cre­at­ing a new project is a very sim­ple task. On the sys­tem's Main page or on the Projects page, click on the «Cre­ate new project» button.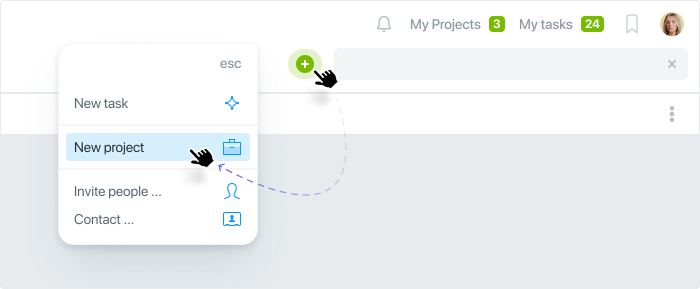 In the next win­dow, fill the main fields: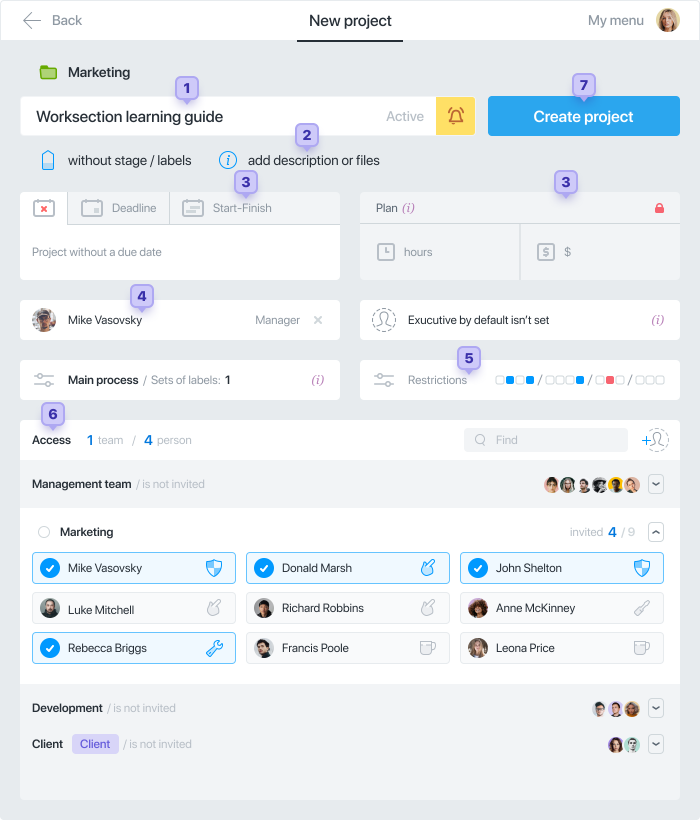 Spec­i­fy the

name

of the project.

If nec­es­sary, add a

descrip­tion

(wiki) of the project and attach the nec­es­sary

files

.

Dead­lines

and

bud­get

can be left blank for now.

Choose the

man­ag­er

, the one who will be

respon­si­ble

for the result of the project.

In the

Restric­tions

sec­tion of the project you can choose who will close, trans­fer tasks, etc.

The project team

is the peo­ple involved in the project. By default, they see all project tasks. You can add par­tic­i­pants from dif­fer­ent teams.

And click

Cre­ate project

.
If there's any data that you do not know, you can eas­i­ly add or edit it later.​
​

​

​

​

​

​

​

​

​

​

​

​

​