Can I view documents and pictures online?
To view the contents of files and documents directly in the browser online, click on the thumbnail image and it will open in full screen (without leaving the current page).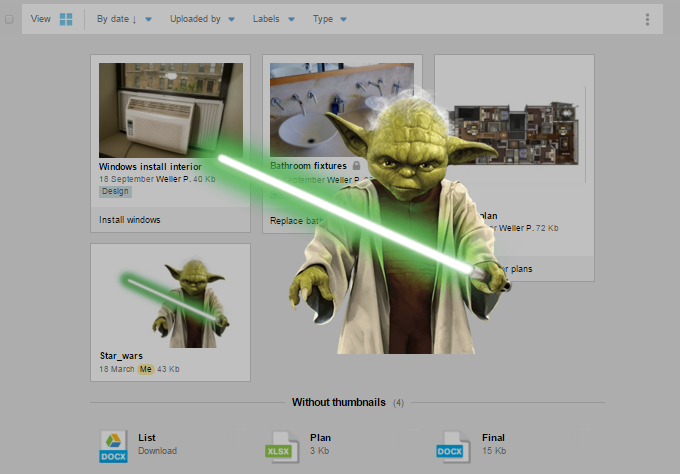 Viewing online documents occurs through Google Docs Viewer, so in order to view them, it is necessary to accept terms and conditions with Google.
And let's read the content of the document:
on the panel, you can see all the files that are attached to a certain comment or task

if the image is larger than your screen, we'll reduce it and let you know the percentage of the reduction. Clicking in a small area of the reduced copy that interests you, you increase the image to its actual size

turn over the images using the mouse or by pressing «Left / right arrow»

pressing the «ctrl + right arrow / ctrl + Left arrow», you move the line of thumbnails

if you press ENTER or «ctrl + down arrow» — you will be prompted to download the current file

You can get a direct link to the viewed file — chain icon at the bottom right side

if you are viewing a transparent PNG / GIF format — we'll show it to you in all its glory

if you would like to view DOC, PSD or XLS formats — we will show it with the help of Google nanotechnologies