Personal settings
All of your per­son­al set­tings are on the pro­file page.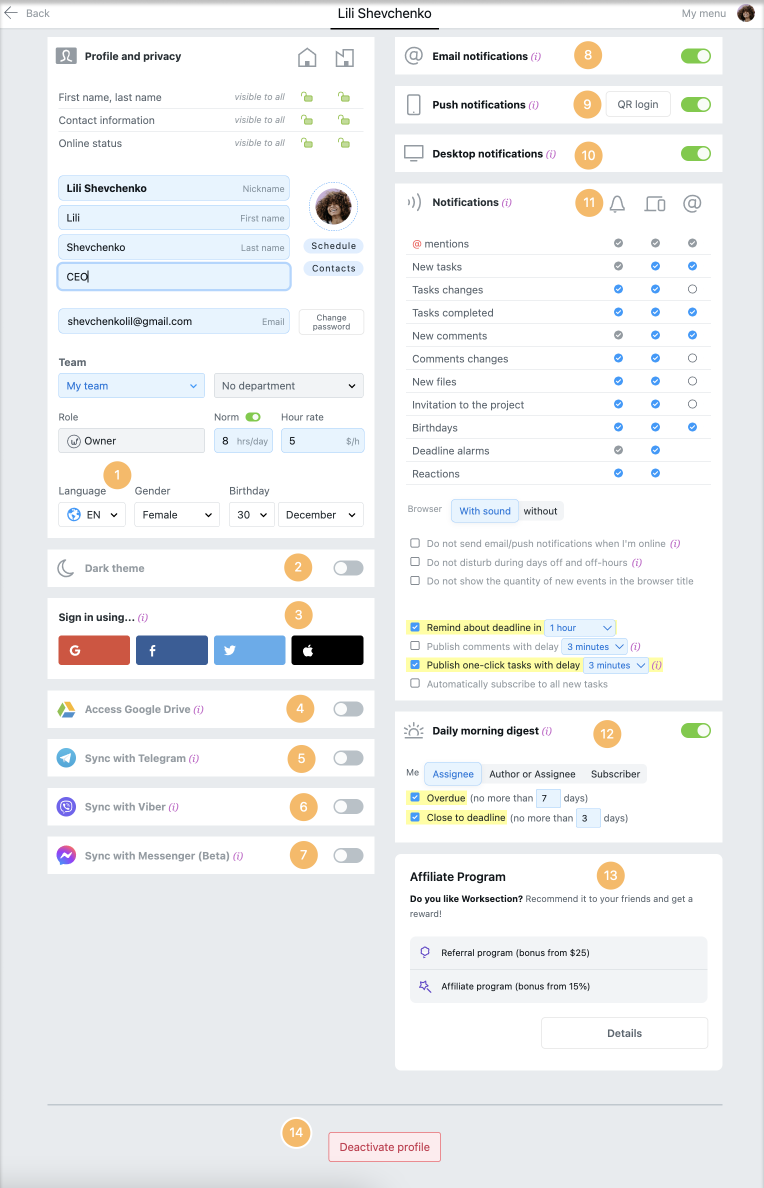 set­ting the inter­face language
set­ting up a dark theme
con­nect social net­works (easy sign-in)
a per­son­al Google Dri­ve connection
Telegram con­nec­tion
Viber con­nec­tion
Mes­sen­ger connection
set­ting up email notifications
push noti­fi­ca­tions settings
set­ting up desk­top notifications
set­ting up sys­tem notifications
set­ting up a digest (dai­ly morn­ing notifications)
jump to the affil­i­ate pro­gram. Do you like us? Rec­om­mend us and get paid for bring­ing us new clients.
delete your profile.
Please, note!
If you log in to your Work­sec­tion account every day, you can turn off exter­nal noti­fi­ca­tions com­plete­ly (blocks
5
 – 
9
) or while you are online (block
11
).