How to add costs to the task?
You can enter estimates to the task editing window.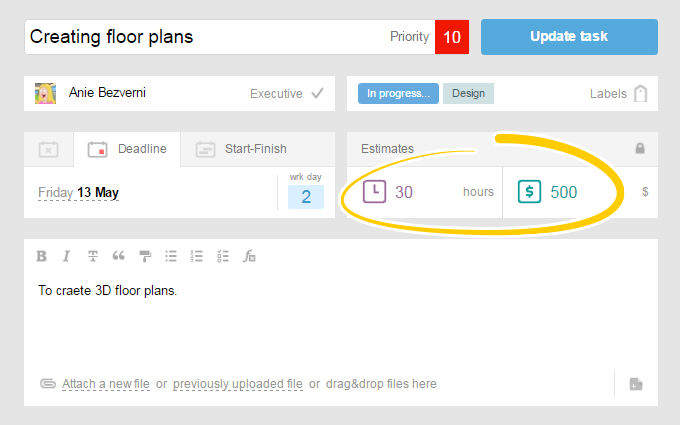 Also, you can add costs by clicking on
«Costs»

1

icon in the top part of the task description.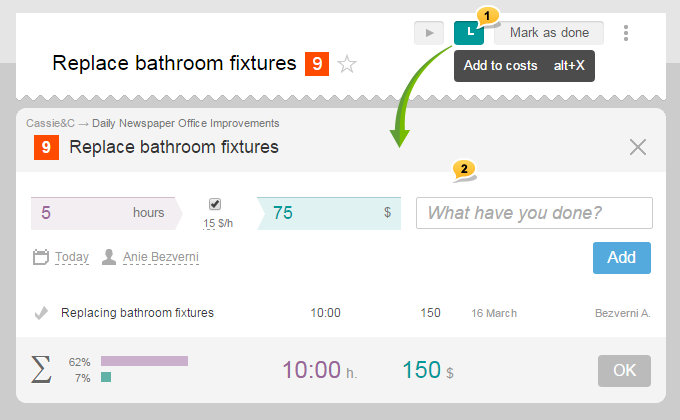 In the appeared window, fill in the appropriate fields for time and (/ or) money

2

, and click on the «Add» button. If necessary, add a few records. After you are done with entering costs, click «OK», and the changes will be saved.