26 February 2023
•
Дмитрий Худенко
•
3 min read
WebPromo: "A project in which the
budget is met and the deadlines are
not broken is a poorly planned
project"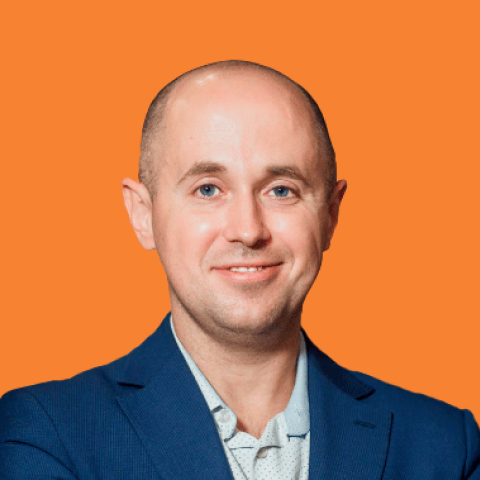 Anton Voroniuk
Co-owner Aсademy WebPromoExperts
Ref­er­ence:
WebPro­moGroup
is a group of com­pa­nies con­sist­ing of
Webpro­mo
, an Effec­tive Inter­net Mar­ket­ing Agency,
WebPro­mo­Ex­perts
, an Acad­e­my of Inter­net Mar­ket­ing #
1
in Ukraine,
Devo
, which cre­ates and pro­motes projects in for­eign mar­kets, and
Skills­Boost­er
is an inter­na­tion­al dig­i­tal mar­ket­ing acad­e­my with over
440

K
stu­dents from
198
coun­tries on
Ude­my
.
Since
2008
, the agency has imple­ment­ed more than
1
,
500
suc­cess­ful projects. Webpro­mo is also an offi­cial part­ner of Google with Pre­mier sta­tus since
2016
, Meta Busi­ness Part­ners since
2020
and a mem­ber of the
IAB
Ukraine association.
What is WebPro­moGroup and what does the com­pa­ny do?
We have been doing Inter­net mar­ket­ing for
12
years, help­ing busi­ness­es increase their online sales or become experts in the field. Our com­pa­ny works with such well-known brands as
Voda­fone, Auchan, Metro, Nova Posh­ta
, etc. The Acad­e­my has already trained
10
,
000
grad­u­ates in many fields: inter­net mar­ket­ing,
SMM
,
SEO
,
PPC
spe­cial­ist,
WEB
ana­lyt­ics, etc.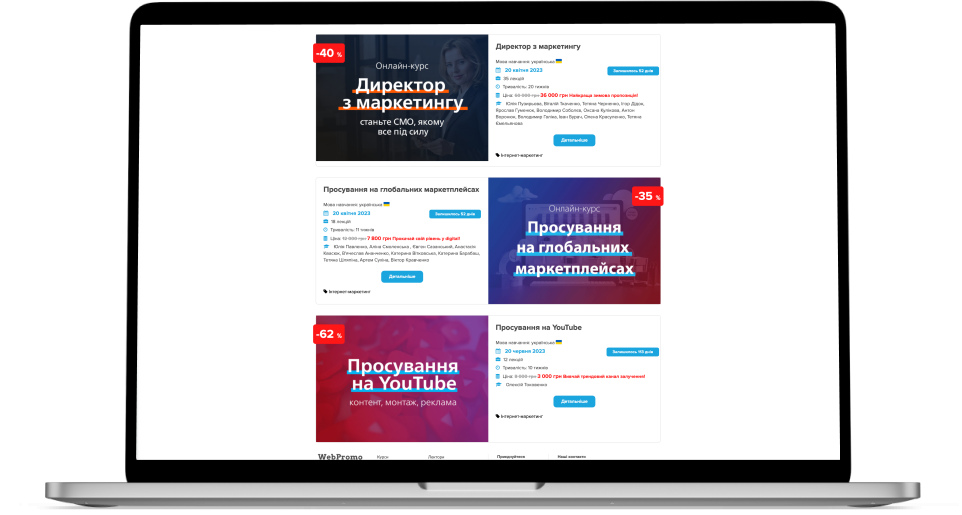 What is the secret of your team's self-organization?
Company's mis­sion is the main vec­tor of busi­ness growth for us. Espe­cial­ly in the edu­ca­tion­al busi­ness — these are not emp­ty words, because you real­ly change peo­ple's lives and it is very excit­ing. We are inspired by the sto­ry of our stu­dent who knew noth­ing about Inter­net mar­ket­ing before his stud­ies, and now he is a mar­ket­ing direc­tor in a cool com­pa­ny. The idea that we are help­ing peo­ple inspires the team and makes us organize.
What dig­i­tal tools help in remote work?
Online ser­vices are very help­ful, espe­cial­ly in remote work, name­ly
Work­sec­tion
, Google Suite, Google Meet. We have been work­ing with Work­sec­tion for over
8
years, since we got rec­om­men­da­tions about this ser­vice. In our dai­ly work, we use almost all of its clas­sic fea­tures: project cre­ation, role dis­tri­b­u­tion, project con­trol, Gantt chart, etc. Also, depend­ing on the project, we use a
built-in timer.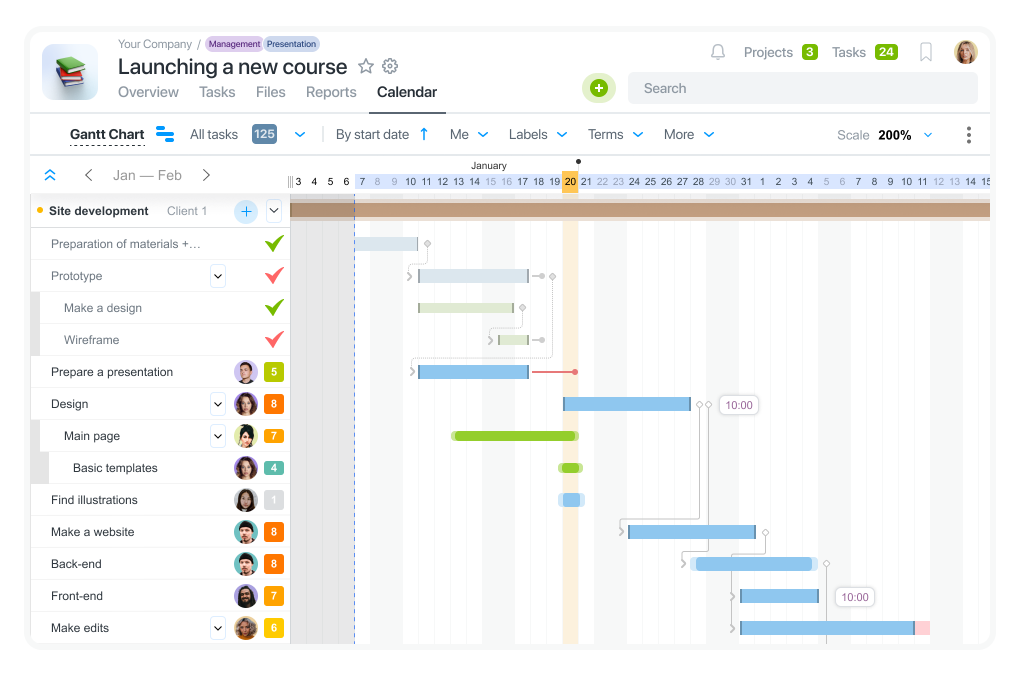 What is the main met­ric of project suc­cess for you?
A project in which the bud­get is met and the dead­lines are not bro­ken is a poor­ly planned project

Of course, the
KPI
of the project is always a
strict com­pli­ance with the dead­lines and bud­get.
But tak­ing into account the fact that projects in mar­ket­ing are always long-term projects, I would also add client ori­en­ta­tion, that is, main­tain­ing good rela­tions with the client.
Burnout: how do you elim­i­nate it and where do you find motivation?
The ques­tion of burnout is always about under­stand­ing val­ues. And again it is worth men­tion­ing the impor­tance of the mis­sion: we help peo­ple change, build a career, earn more. We con­stant­ly receive feed­back from clients and stu­dents, thanks to which burnout is reduced to nothing.
The sec­ond point is inter­nal moti­va­tion, which is based on the fact that I get high from what I do. My wife, chil­dren, acad­e­my, agency, and every­thing sur­round­ing me is my lit­tle micro­cosm that I love.
How do you save ener­gy for active work?
The law of con­ser­va­tion of ener­gy applies here: the more you give, the more you get. But in work, as well as in sports, you should not have
7
days of active work. After you have worked hard, you should get some rest.
---
We hope that this arti­cle was use­ful for you and gave you the oppor­tu­ni­ty to learn more about the work of an Inter­net mar­ket­ing agency, the secrets of self-moti­va­tion and pro­duc­tiv­i­ty. Fol­low WebPro­mo on Face­book to keep up to date with inter­est­ing news about the com­pa­ny's activ­i­ties and growth.