20 January 2020
•
Алексей Бондаренко
•
3 min read
Idea Digital Agency:
Project Management Standards
in an Advertising Agency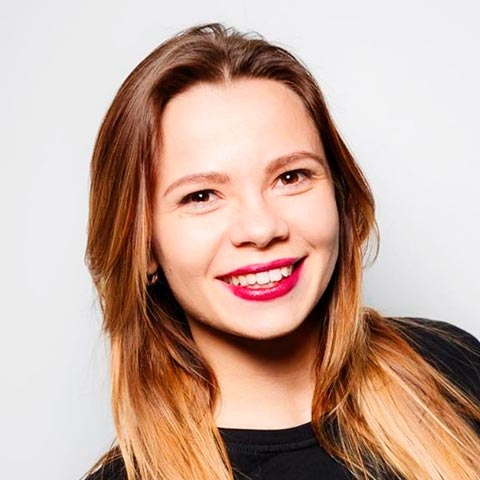 Yuilia Belitskaya
About us
Marketing agency
19 employees
SEO promotion, PPC, SMM, Targeting
More than 2 years in the industry
More than 90 successfully implemented projects
Yulia Belitskaya
, the co-founder and marketing director of the
Idia Digital
company, will outline the way the marketing team optimize their work, and the tools they use for such purpose.
Yulia is uncovering further information about the company, task trackers and helpful tools for digital activities.
Who we are
Idea Digital
appeared for creativity, for paving accurate strategies, for creating bright websites, memorable advertising campaigns which «shoot» exactly at the target.
Idea Digital deals with SEO, PPC and promotes customers' companies in social media.

Over 2018, we implemented more than 70 projects, our team grew up to 19 persons, and we developed more than 90 creative projects for customers.
As early as at the initial stage, when the team consisted of only several persons, tasks were set via a messenger, namely Telegram. It makes it convenient to hold dialogues with employees and customers, but it fails to enable us to conduct full-scale team work.
We reached the point where we needed a full-scale system to manage projects of a marketing agency.
We searched for it, and we found it
We started our acquaintance with the world of trackers together with Trellо. It is a convenient task tracker for a small advertising company. However the company has grown up, and Trello's functionality became insufficient. Then we switched to Asana, but it is expensive, and it failed to take flight in the team.
We found Worksection, tried it for the trial period, and
it worked out for us.
How to accustom the team to work through task trackers?
It was not easy at the first stages. What helped us in adaptation was a short description for the employees following which is necessary to accustom them. Consistent people capable of planning got used to Worksection quite easily.
Over a month, we systematized all processes in the company: from simple task setting to employees' reports in Worksection. Then it became up and running.
For a leader, the task tracker is an indispensable tool to support projects and to track results. Worksection facilitates project management in the advertising agency.
You can deal with clients, with your team, exchange documents, set tasks to each other, track deadlines and send reports. Worksection contributes to reconsidering the management of digital projects.
Management became easier
We divided all participants into teams, such as website development department, marketing department, HR department and other internal teams.
In the «teams» section, the following items are conveniently placed:
Team name.
The list of team members with contact details and positions.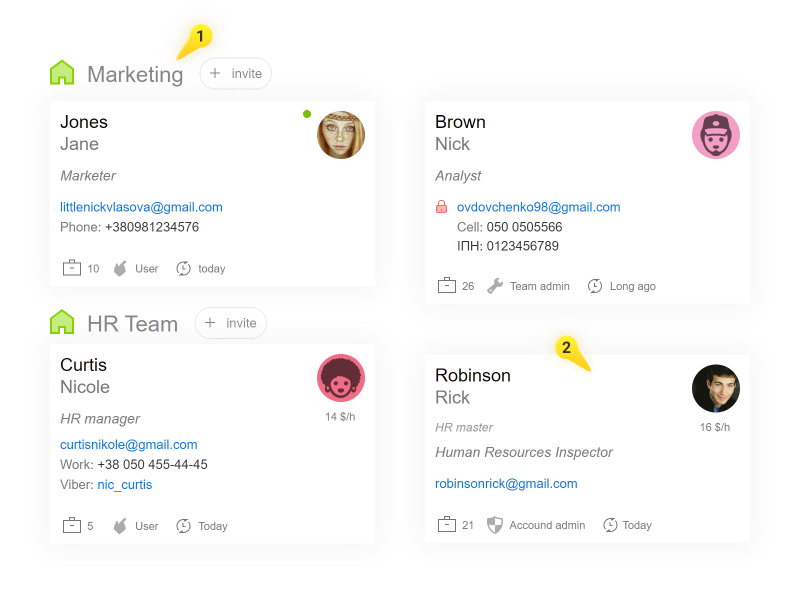 Deadlines
In Worksection, it is convenient not only to communicate and set tasks, but also to track their timely completion. So, when you log in Worksection, the project task list immediately indicates tasks where we meet deadlines and those with pressing deadlines.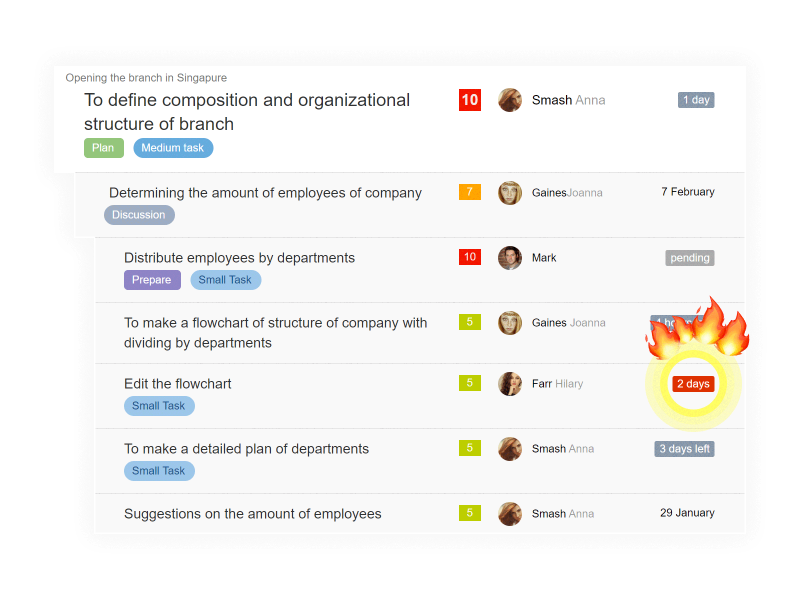 Due to Worksection, I keep my finger on the pulse and know when I have to get involved in order to railroad stagnant processes and to help the team.
Labels
We have created a set of labels for tasks, and we actively use them inside the system. We have assigned a definite set for each project, and now we label tasks to quickly understand the stage and type of a work.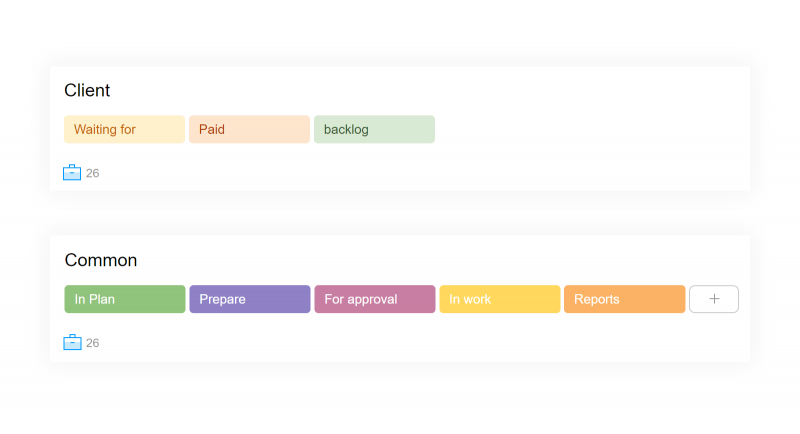 Kanban board
In the marketing agency, tasks are managed on «kanban boards» where work is done stage by stage. Our Worksection-based kanban is configured to display planned and preparative tasks, tasks for approval, tasks in progress and the final stage — reports.
Example
: after a task is discussed, it can be dragged from the «planned» stage
to the «in progress» stage where our specialist prepares the work and
discusses its progress with the client.