20 January 2020
•
Алексей Бондаренко
•
3 min read
Prozorro:
Worksection has Helped Us to
Solve All Communication Problems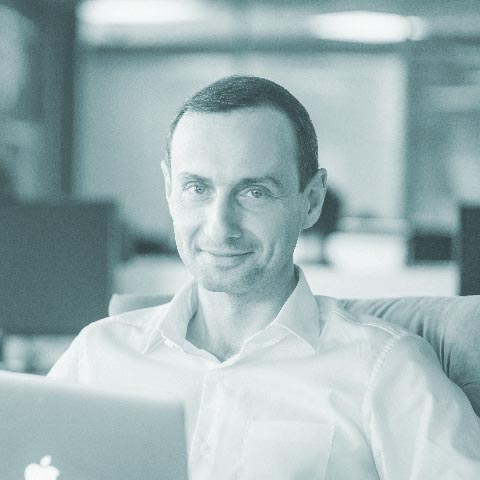 Andrey Kucherenko
Prozorro is one of the first electronic platforms in Ukraine specialized in rendering a full range of exchange services. This is a versatile space that unites a large number of users and employees.
It is always difficult to start any project. From the very first days, it is very important to get communication with the team up and running. Otherwise, it will be very difficult in future.
To work efficiently and fruitfully, you need to distribute tasks wisely and to track how they are executed. It normally consumes a lot of time, but the contemporary world requires fast solutions. This is the only way to achieve your goals and to succeed.
This is precisely why Worksection has been a significant aid in our work, since we got a task to organize a large number of people. People were extremely numerous, tasks were even more numerous, and it was essential to arrange the work flow, not to overlook any detail. Deadlines are normally very strict in any project. We were not an exception, thus it was very important to track deadlines and time consumed.
It was Worksection that helped us solve all problems and made communication up and running — both with the team and with our partners.
It was very crucial to localize everybody in the common operation space; otherwise, we would get a «rumor maker». Duties had to be distributed, and all conditions necessary to work had to be created, so that any person would obtain necessary and sufficient information instead of an entire stream which he/she would have to sort out and distinguish the information needed. We could open accesses for particular employees or partners. Some of the tasks could be made closed and specifically oriented. As a result, one person could execute the task assigned to him/her without getting distracted to other details of less significance.
Many thanks to the guys for helping us on a volunteer basis. Without Worksection, hardly would we have done everything so quickly and at such a high level.
A great advantage is that prioritizing is possible. It enabled us to increase the speed and quality in executing important and urgent tasks. Ann employee understands on his own the importance of a certain task and, apart from the existing deadline, he can set some priorities independently and dispose of his time as he sees fit.
It is of great importance that the guys are constantly evolving without resting on their laurels. The requirements are getting stricter and higher, and we have realized it through our own experience. It is essential that everything evolves around us in parallel with our evolution. This makes us better and more successful all the time.
Positive aspects
Possibility to open access by hierarchies. This makes it possible to involve not only specialists, but also partners to any project. This is very important in the context of reporting and project promotion in general.
Possibility to set tasks for particular employees. It is essential for a specialist to execute his/her work without getting distracted to other details of less importance. This ensures high-quality and timely completion of any work.
Online support service. Whenever a question arises, and whatever the problem is, we will always receive response. At the same time, it will be comprehensible, and, what is the most important thing, timely.