19 September 2019
•
Алексей Бондаренко
•
3 min read
Y&R Ukraine: The way how an
international advertising agency
develops in Ukraine
Y&R Ukraine in figures:
Its activities commenced in 2006;
26+ employees in 5 sections;
19+ major companies, including Danone, Microsoft, Colgate, Life, Watsons, Obolon, IDS Borjomi Ukraine etc.;
10 ad infinitum of projects handled per month.


Hello, my name is Dmitriy Barsukov, I am the СЕО in the Ukrainian division of
the Young & Rubicam advertising agency.
When 1-3 persons are involved in work, they can reach an agreement personally together, by writing details down in a notebook or in Google Docs. But when many people contribute to processes, with different workloads and knowledge, some system is required. At the same time, such system should be ultimately user-friendly. Not a person should work for the system, but the system should assist the person.
Characteristic functional aspects of an advertising agency
Our special nature substantiates our complex structure: the company is divided into departments, which, in turn, are divided into sections solving particular problems The number of projects handled is unstable and variable: 10 ad infinitum. We needed a set of tools for time tracking and deadline management. In such way, we got to Worksection.
Time tracking in the advertising agency is the international standard which (very hopefully for us) will become our national standard. The specific nature of the advertising business basically consists in selling the time of our specialists. Thus we initially use the system focused on time tracking.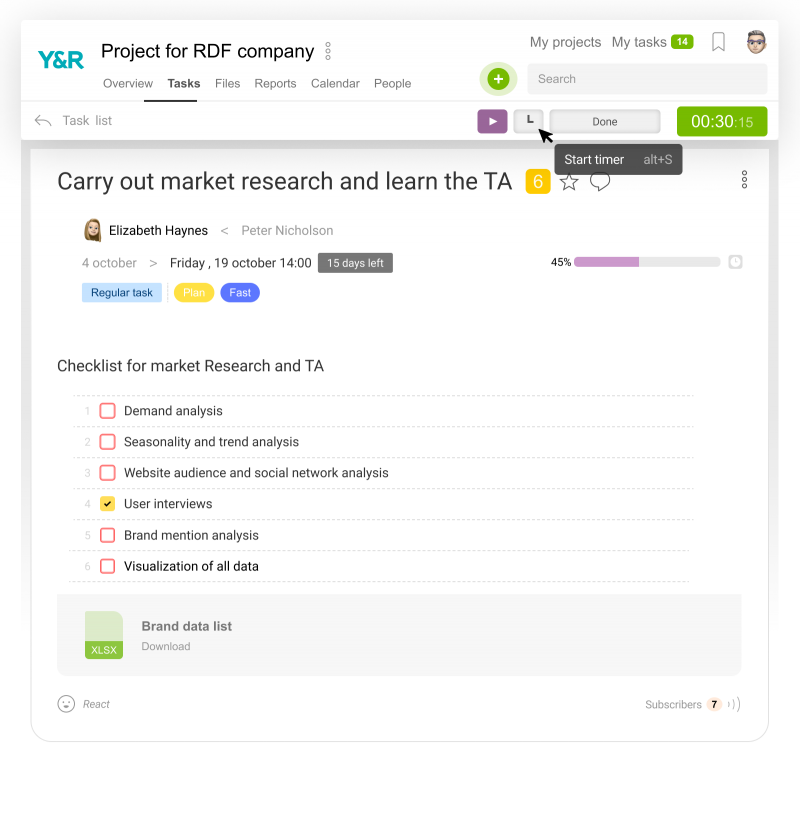 Due to time tracking, we can perform the following analyses:
internal — to evaluate the operational efficiency of each employee in a section or department;
external — to evaluate the cost of works.


Importance of time tracking
As far back as in 1998, time-tracking products were available in the market. At that time, for sure, convenience was not even discussed. Surprisingly, the time-tracking systems caused more time consumption than their absence! Nonetheless, they represent powerful tools.
When you work with customers, tracking of time consumed enables you to find out the profitability of customer interaction and to ensure the convenience of receiving services.
It would be a perfect solution to lead the customer into a project, to enable the customer to track the scope of works at any time.
We have led only several customers into the system. The others failed to ordain because only few of them are interested in the intrinsics of advertising projects.
Data acquisition and analysis
One of the key differences between project management of local and international companies consists in software. International companies often develop it «as they see fit», with embedded modules, including timing. But the issue of data acquisition is not so critical. In such companies, project management = control + planning of implementation. For us, the ability to track dynamics and time consumption is at top of mind to underpin the understanding of efficiency.
As a result, when time consumption data are acquired for a long time period, we can evaluate hours required and thus the amount of money a definite task or project costs.
We come up with a clear vision that one person executes a task for 10 hours, while a similar task takes only 2 hours for another employee to perform it.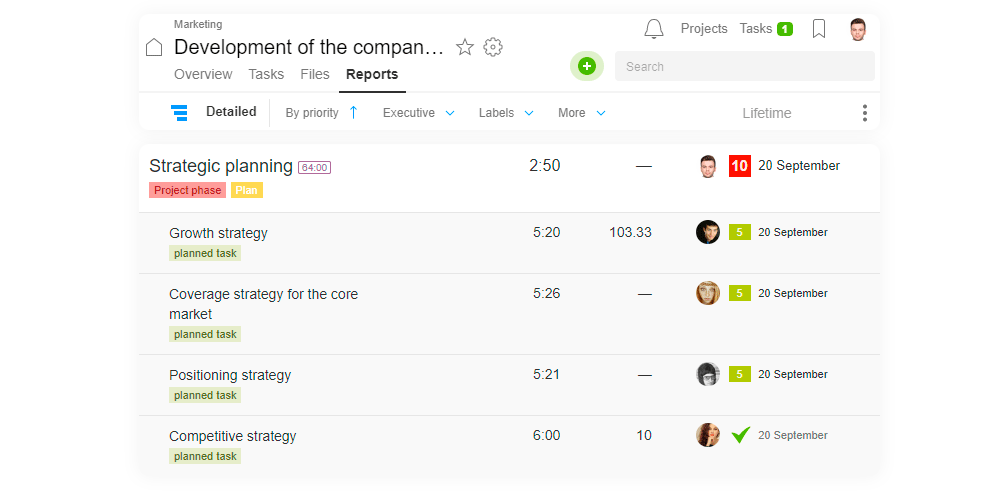 For whom would you recommend Worksection?
First and foremost — for major agencies which encounter lots of tasks day by day, where tasks are broken down for key units (sections, departments) of such company. It is inevitable for companies that require planning and aspire to upscale their own business.
The larger the company is, the more inert its processes become. Thus, at this stage of development of Y&R Brands, we value the ease of operating Worksection even more than its functionality.
Those for whom Worksection will definitely be irrelevant are «one project» companies striving for divvying up budgets rather than for efficiency or advancement.
We appreciate
Worksection
for
:
convenience of data acquisition;

low adaptation threshold;

the ability to customize it for specific nature of any business.
An advertising agency is a company where creativity is the basic product. And as long as robots fail to conquer creative industries, this is a «person-to-person» activity.
Where human resources account for 85% of costs, Worksection is a vital product.