7 November 2019
•
Алексей Бондаренко
•
4 min read
eHealth: The way Worksection
functions in the public sector
Project management in state authorities is often associated with legislation barriers, budget embezzlement and stacks of reports. Thus it is even more satisfying to know that year by year, the number of successful projects is growing in the public sector.
On March 12, the State Agency for e-Governance of Ukraine, in collaboration with the German
International Cooperation Society (GIZ), launched a project of electronic service. Via Viber and Telegram, you may be consulted on how to register an ID card, international passport or residence permit.
No large-scale project can be implemented without special software.
Thus we decided to discover the way of work on the project for Health — the national electronic healthcare system. In this process, we were assisted by Yuriy Bugay, the Head of the eHealth Project Office, who was in charge of launching the system.
You can watch the interview with Yuriy Bugay on Worksection's YouTube channel


Specific features of eHealth:
For whom: for senior managers and employees of medical institutions, for doctors and patients.
Where it functions: in all regions of Ukraine. The exact list is posted on the eHealth website.
How it works: there are certain advantages for each category of users. For instance, patients contract declarations with doctors, doctors register the declarations in the system and receive money for them from the government.
For what purpose: it contributes to control spending of funds on healthcare, forms statistics of diseases and treatments.


How eHealth adopted Worksection
There were three teams working on eHealth. Let me tell you about two of them:
The Project Office team developed the IT system, and it was the first one to adopt Worksection. Perhaps it happened because most of the specialists had come from the IT business.
The team of the Ministry of Economic Development and Trade of Ukraine developed the legislation basis to launch the reform. The personnel of the Ministry of Economic Development had another situation: there were many good subject-matter specialists lacking knowledge and skills of project management in public institutions.
We faced a lot of directions, thus it was Worksection that we tried to use at once for project
management. Not everything ran smoothly at the initial stages.
At a certain point, we even moved away from using its framework. We decided to figure out the nature of project management: its purpose, success criteria, anticipated results and methods to evaluate them. After solving these issues, many specialists got back to Worksection.
What is the advantage of WS for project management in public agencies and institutions?
This is a logical tool not featuring a lot of complicated functions. The most important things are always at hand. But if you provide such tool at once without explaining its functions, you will not get the result. This is what we encountered. For example, we set a task in the system, then we opened it in two weeks — and nothing was done. That is why I think that the first thing to do is to teach how to operate the task tracker.
When you adopt a project approach in state management, there is no point getting hung up in a tool. It is more important to change awareness. I am deeply convinced that we need to accustom people to project management as a way of thinking.
Which Worksection functions turned
out to be useful?
Most of all, we needed Worksection during the active phase of our work: from March to September, 2017. The integration process took a month approximately.
understood what was being done and by whom: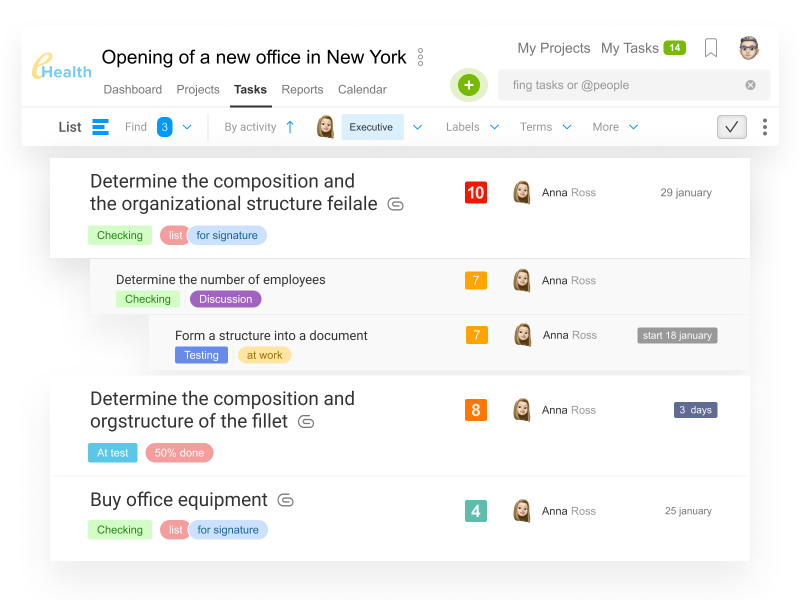 knew the statuses of particular tasks: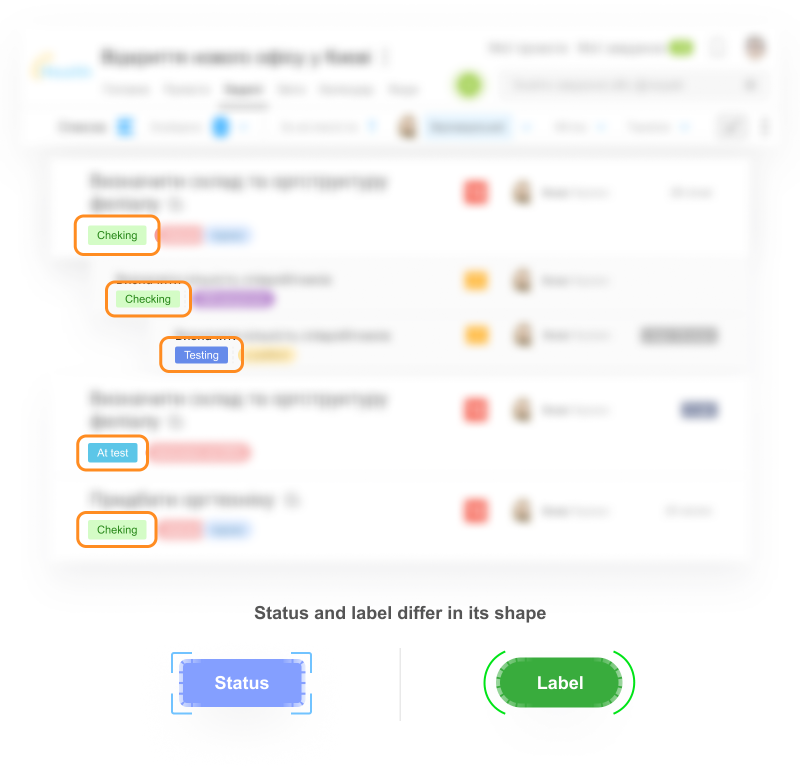 communicated quickly and effectivel: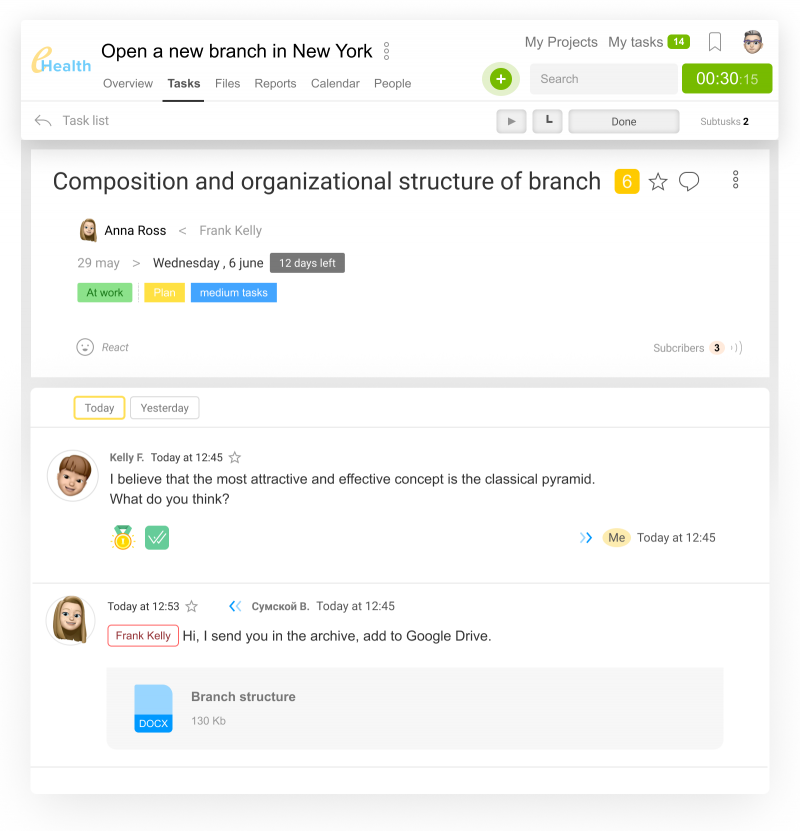 The following functions were of key importance.
projects and project components, responsible persons, communicatiors: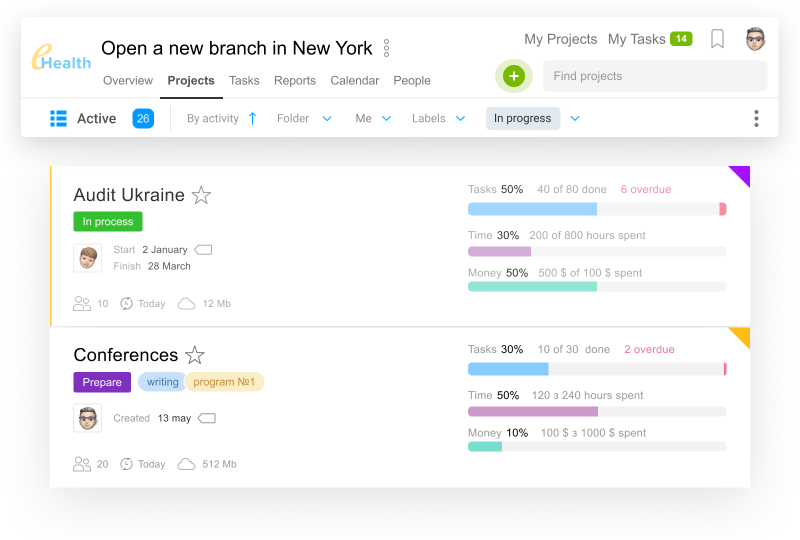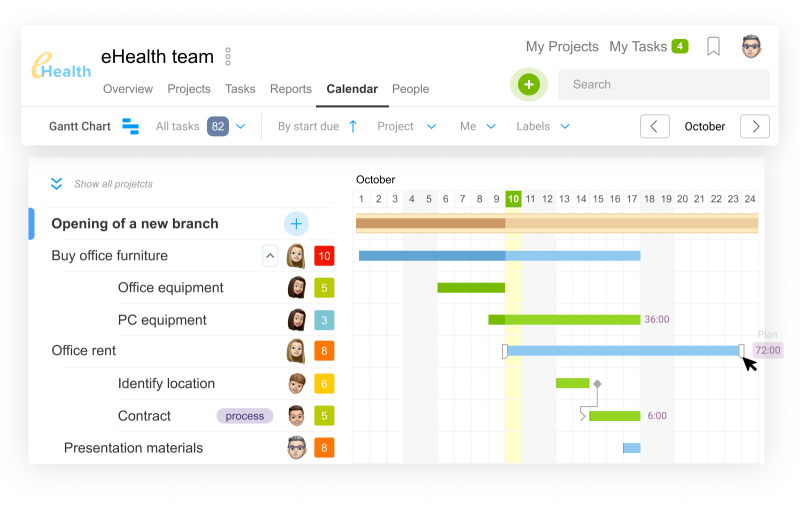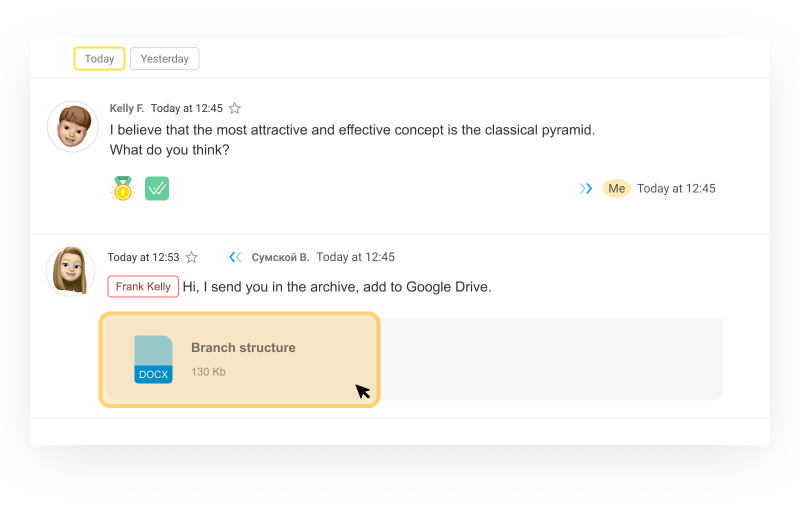 By the way, we integrated Worksection with one of our instruments — Slack. It is very cool. At the same time, we did not use the «Reports» function and everything contributing to financial instrumentality. We just had no conjunction to it.
Problems in using Worksection
It seems to me that the use of WS depends on approaches and habits. For instance, I am used to structuring tasks «from top downwards»: the general target is on top, then projects, tasks and other components are streamed from top downwards. In Worksection, I did not manage to build up the whole project by using such scheme. I had to use other resources to draw macro-images and understand what was going on. But inside a definite project, everything was simple and logical.