Thumbnail Images
for Kanban and Task List
Hello everyone!
You have been asking for it, and we did it! New functionality for tasks is now available.
Sometimes the titles are too complicated to convey the essence of the tasks. The title line can stretch to such a length that it becomes simply uncomfortable to work with it. In order to find a specific task, you have to read through a large list of such complicated names.
Tags or our customizable filters sometimes help to find it easier.
When it comes to working with graphic content, the name of the task in most cases reflects what needs to be done with the content. However, with a large number of tasks, in order to find a specific image, each of the tasks must be opened and reviewed.
In this case, a thumbnail of a picture added to the task title makes it easier to perceive information visually and find the necessary task faster.
For example, the task to prepare a pack design is easier to perceive when we see a reference or a draft artwork.
For companies that work with a lot of visual content, this is even more relevant. For example, with the help of Kanban boards it is possible to quickly assess at which stage the task with this image is, without opening it.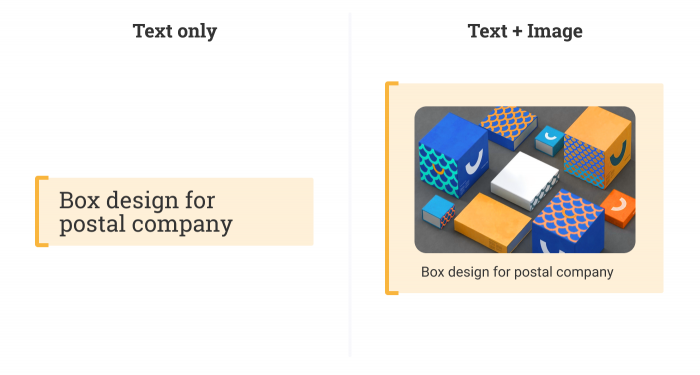 new
thumbnails display
on Kanban boards: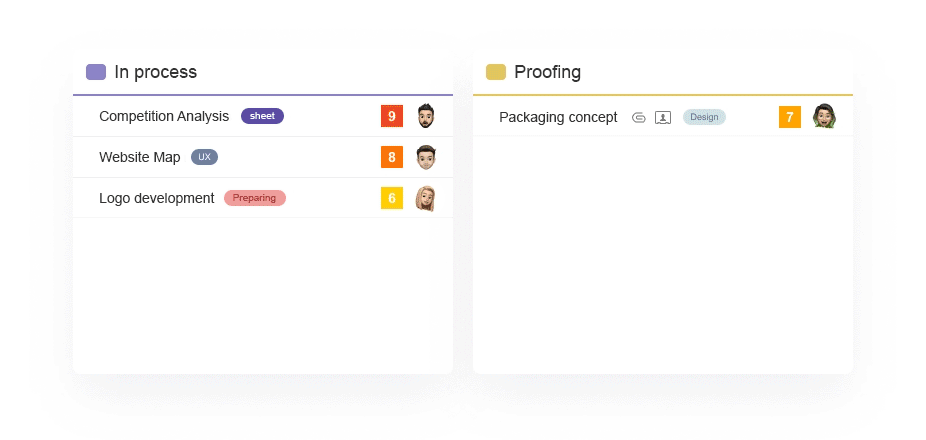 new
Thumbnails display in
Task lists: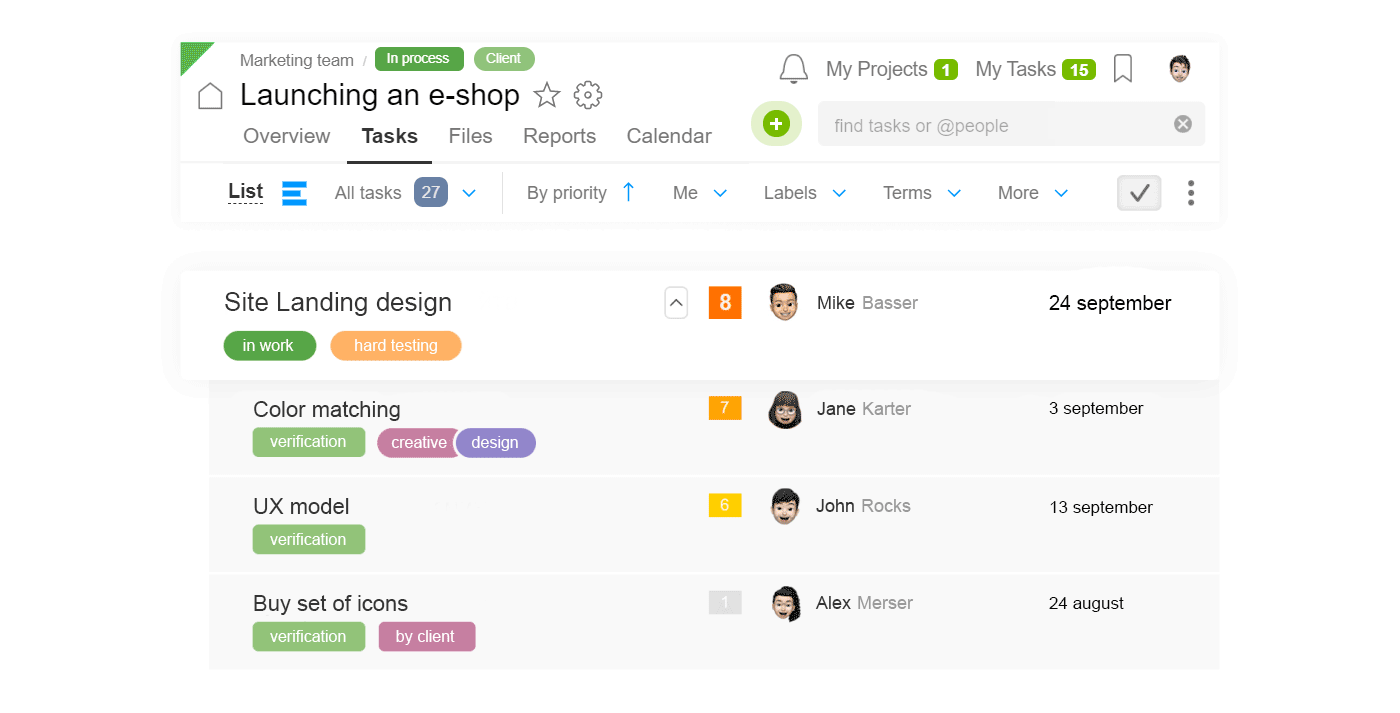 Who will benefit from it
Users who perceive information visually;
Designers, Illustrators and other companies largely handling graphical content.
---
How to select tasks thumbnails
Primarily, open the task

1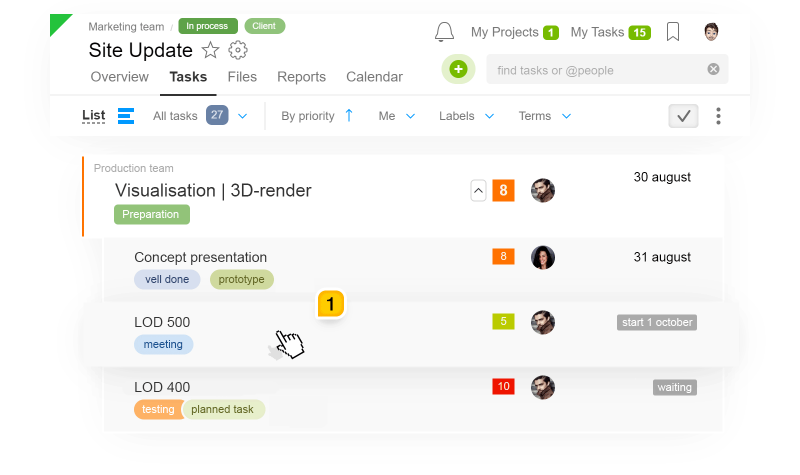 Select the needed image

2

from those already uploaded into the task.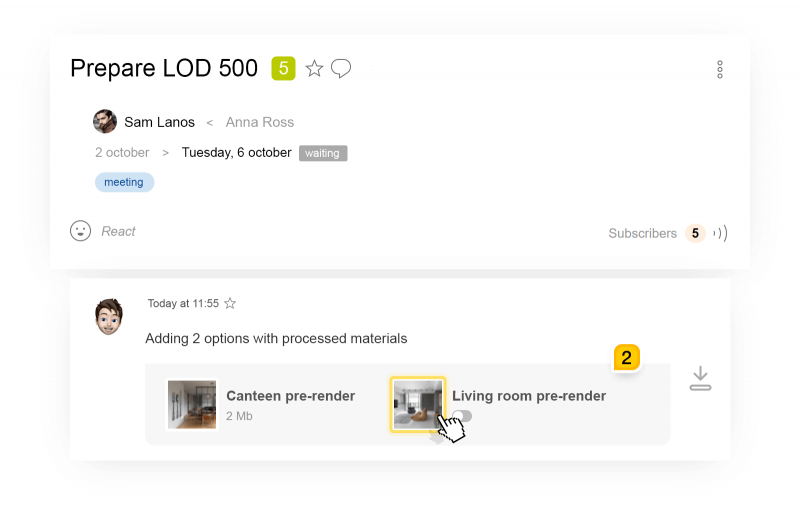 Pin the image by clicking the icon

3

.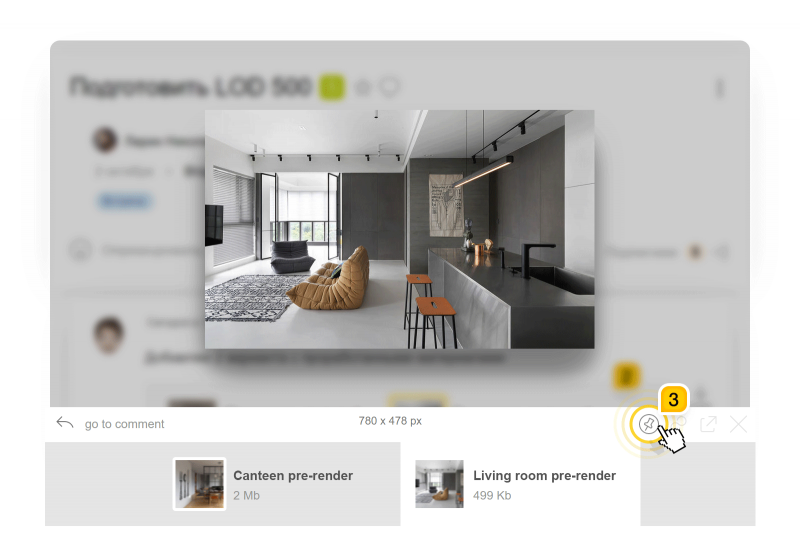 Below you can see what thumbnails look like on Kanban boards and in the Task List.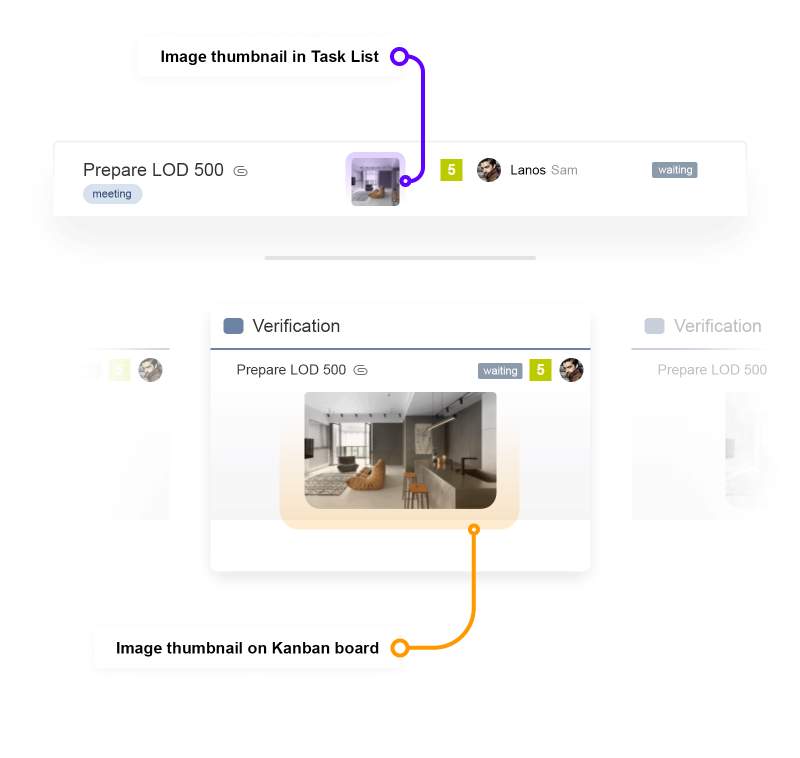 Thumbnail images will facilitate your navigation through the Task List and Kanban board, for you to faster evaluate the current status of the task handling an image.
---
We do our best to improve the product, and we listen out for our users' opinion.
Succeed in your work!
Worksection Team