Kanban Example
Kanban board is a project layout which features tasks in the form of cards moving across phases of project execution.
Worksection has recently deployed its own Kanban board. It represents one more layout of tasks, and you can switch to it on the «Tasks» page. It looks as follows: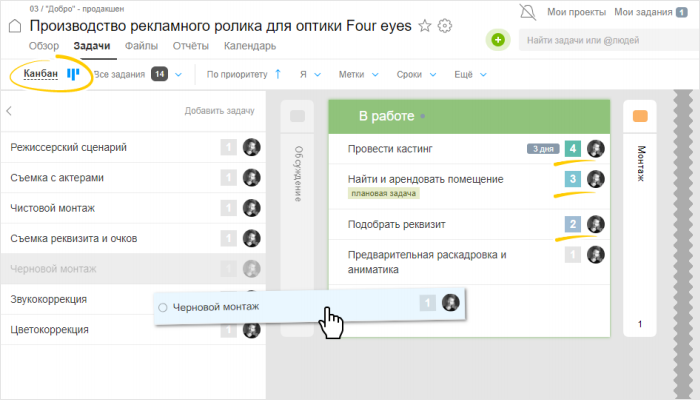 The Kanban board is necessary in order to:
Visualize the work.
Control the number of tasks at each stage to see where problems occur, and where the bottleneck is.
Let us imagine that we are a company producing and selling video clips. Let's organize the work by using the Kanban board. We will view the process through the example of the sales department. We will actually use the Kanban board as a mini-CRM.
In the sales department, all leads pass across the phases from the first contact up to the payment and completion of the transaction. The Kanban board may feature a completed and prepared process as follows: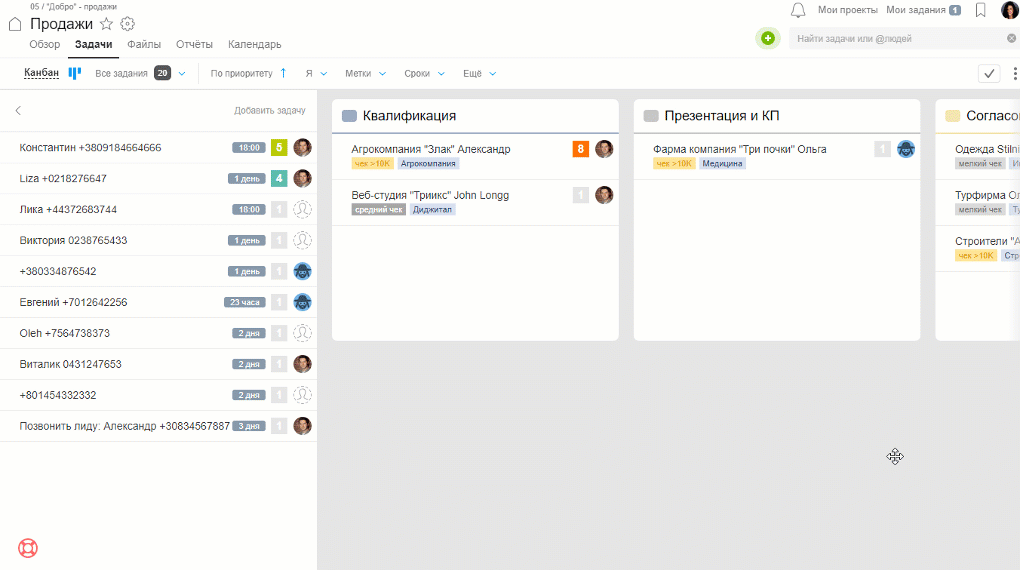 Phases are adjusted based on the department's specific functions. By analogy, you may adjust them for any business process. In the sales department, we have outlined the following phases: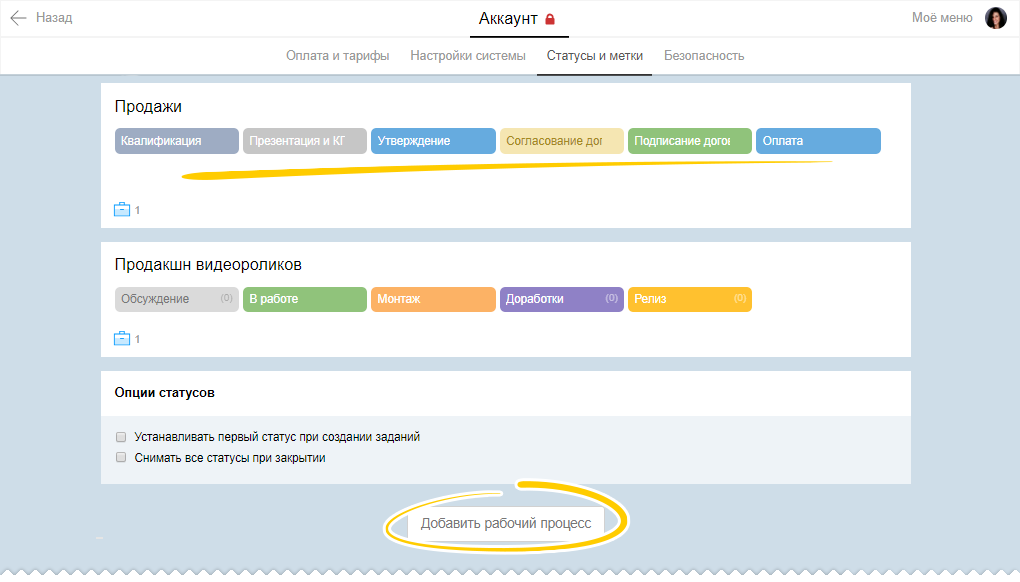 Tasks may be obtained either automatically upon request on the website or created manually. This way they get into the Backlog just as into the Inbox folder. Further on, as the transaction advances, leads should move forward to the following stages up to full completion of the task. Labels may serve as information about the leads and task.
You may indicate the receipt total, subject, etc.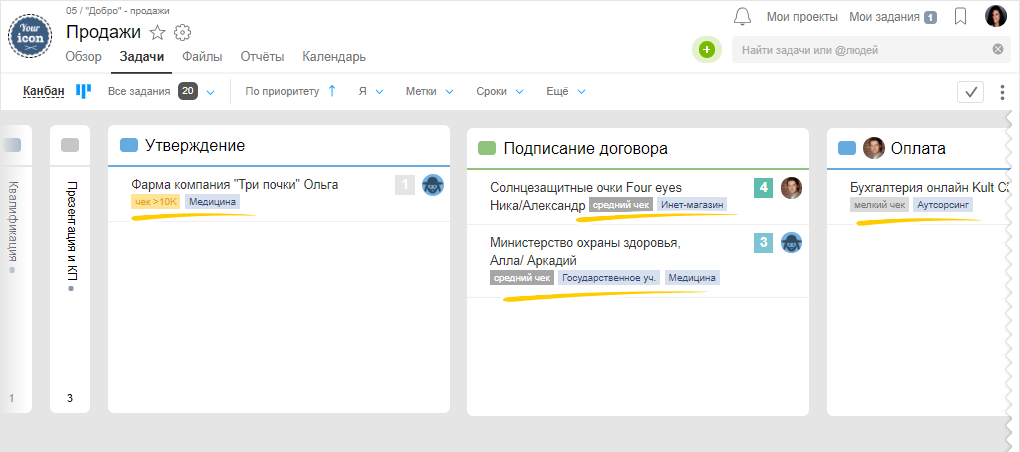 Finally we see the sales process as a top view. We visually estimate projects in all production phases. This enables us to find problematic points more quickly and to control the production.