SMART Methodology for Entitling Tasks:
How to Entitle Them Smartly?
Timely project completion and maximum risk spread are basic objectives the project manager
deals with. Many things actually depend on the degree of correct goal setting. If goals are vague
or may further turn out to be unachievable, project implementation will seriously slow down.
In order to sharpen goals to the ultimate sharpness, to tailor them for the company's needs, the
SMART task setting system is used. It defines five parameters which assist in molding the
specific vision of a project.


SMART Goals are:
Why and how should it be executed, and who is responsible for it?
What indicators and criteria are used to analyze the success?
What costs, schedules and skills of developers are needed to implement what is assigned?
Does the goal correspond to the strategic vision of the company or its department?
By what date should the project be completed? Or how much time will the key phases
approximately take?
Example of Task Setting by SMART:
General goal: I intend to expand my consulting business
Specific: It is necessary to get hold of three new customers.
Measurable: I will measure the progress by the number of new customers involved. In doing so, I will bear in mind my cooperation with the existing ones.
Achievable: I will ask my current customers to recommend me or to attach referral links to their websites. I will launch a marketing campaign in social media.
Relevant: Having got hold of new customers, I will manage to boost my incomes.
Time-bound: It is necessary to find three new customers within two months.
General goal: I intend to write a business book
Specific: I will write a book about social media which will comprise 150 pages at least.
Measurable: I will write one chapter per month or 3-5 pages per week.
Achievable: At first, I will write a book, then I will look for a publisher or ponder over distributing it by myself.
Relevant: Such book on social media will enable me to become a firmly established expert.
Time-bound: Writing the book should take no more than 10 months.


Task Setting by SMART: 3 Examples for Managers in IT Companies
Marketing Director
By the 15th day of each month, I will regularly report on new trends and possibilities, aswell as on the number of customers involved.
I will ensure that the budget remains within the limits of allocated funds. I will also reporton expenses by 15th day of each month.
On the 1st Friday of each quarter, I will meet with the content promotion team to discussthe strategy adopted by our rivals and our future reciprocal moves.
Content Marketing Manager
I will supervise content recasting with the purpose of search engine optimization throughFebruary 1, 2018.
By July 2018, I will have started partnerships with at least 3 media platforms on which ourcontent will be published.
By April 2018, my team will have increased the number of web blogs from 2 to 5 perweek.
Social Media Manager
Every working day I will publish 10 to 12 messages at a steady pace for our company's Twitter account.
I will execute every task in due time over the year.
I will have increased our group's website traffic in LinkedIn by 50 per cent by August 1, 2018.


How to Create SMART Goals by Using Worksection: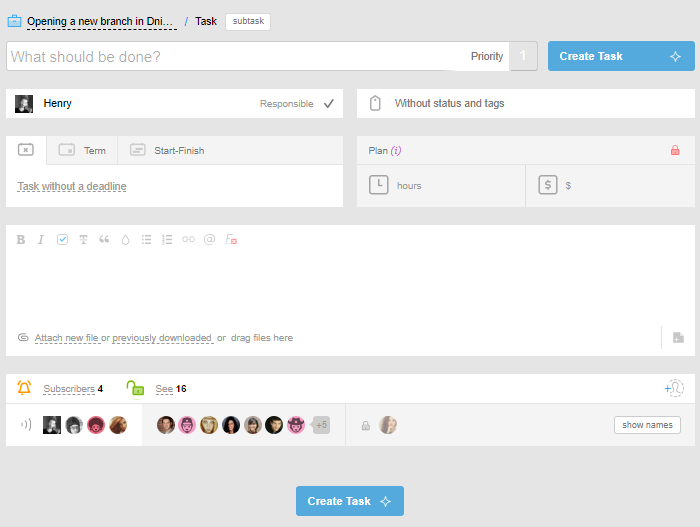 Create a new task in the relevant section of the system. You may add detailed descriptions
according to 5 SMART fundamentals, indicate deadlines and specialists in charge of the
implementation.
You may also add files, set up a priority and adjust task visibility for the colleagues.
Our system makes it convenient to set several SMART tasks at once. Use the «Task group»
feature for that.
You may import your tasks directly from your Excel file.
Then review them in the list mode through the filters of executives, priorities, deadlines and
progress statuses. The task list may be re-exported to the Excel file as a report.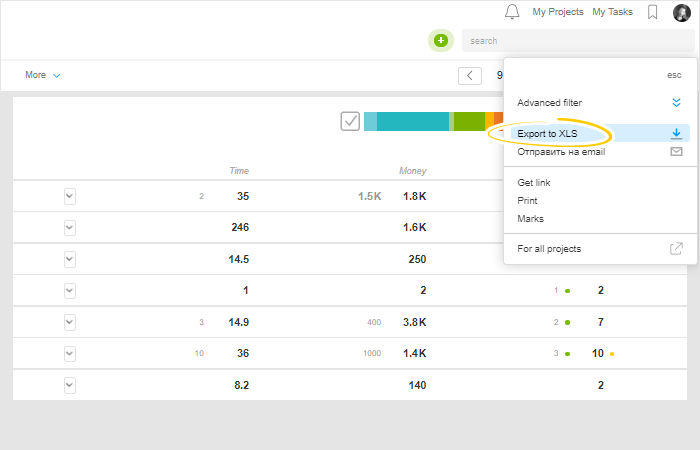 SMART-based task setting requires tasks to be discussed to achieve unanimity in the team. There is a comments field under each task.
If you want to be brief, you may express your opinion by means of 12 responses: from a raised finger to a displeased smiley.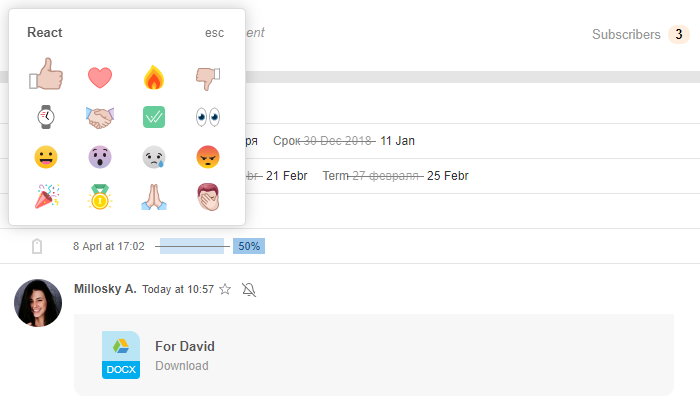 Verdict
SMART-based task setting is binding to fixed dates, metrics and parameters. By setting a goal in
such manner, you make it specific, and you put it into a framework which should be observed.
SMART-based task setting makes it possible to give correct answers to 5 essential questions:
Why?
How to measure success?
How to succeed?
Is it useful for my company/department?
How much time will be needed?