Mobile Version (beta)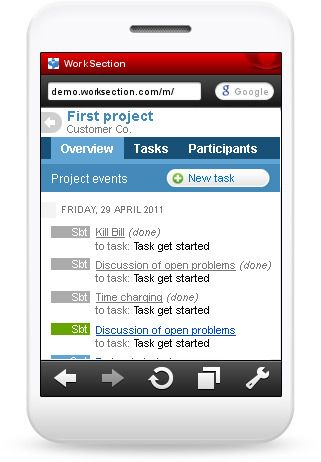 Dear friends, we want to notify you on starting the Worksection beta version for mobile devices.
The mobile version is available by the address http://YOUR_ACCOUNT.worksection.com/m/ (just add «/m» to your account address), it does not have the entire functionality, but can help you in a situation when only a mobile phone is at hand. We continue the testing, and will be very grateful to you for your notifications on possible problems on your mobile device.
Best regards,
Worksection team