Integration with Viber
Our team has prepared a new integration that will simplify project management, task control and reaction to different events related to them, with the help of one of the popular messengers.
Worksection
has already implemented integrations with such messengers as Slack and Telegram. Now we have also added a
Viber integration.
This integration will be useful for those who regularly use Viber as the main business messenger to communicate with colleagues.
About Viber
Viber
is a popular application for calls and messaging, mostly in Greece, Eastern Europe, the Middle East, and some Asian markets. As of March 2020, Viber has about 1.169 billion registered users worldwide. In Ukraine,
41%
of users use Viber to communicate with colleagues and as a work chat, according to Carat report (2020).
How to connect?
Integration with Viber is available on all new tariff plans as well as for all users with any rights in Worksection. You can easily connect the messenger in the settings of your Profile and select necessary events for which notifications will be received.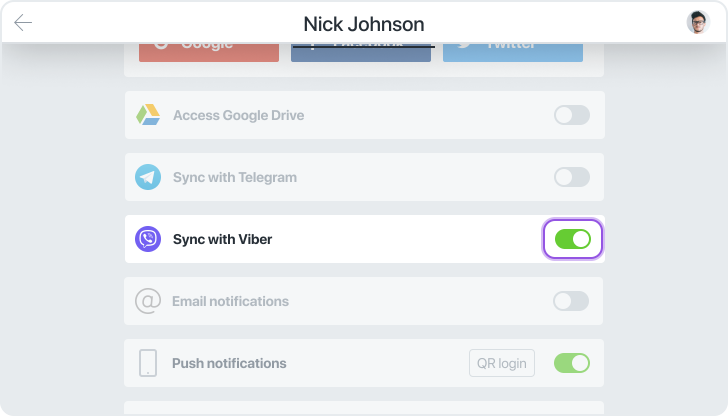 Integration possibilities
The Viber bot can transfer the necessary events from your Worksection account and help organize all routines on projects and tasks, namely:
view a list of all available projects
read the list of tasks for each project
view a team for a specific project
create and describe a task
reply to the desired comment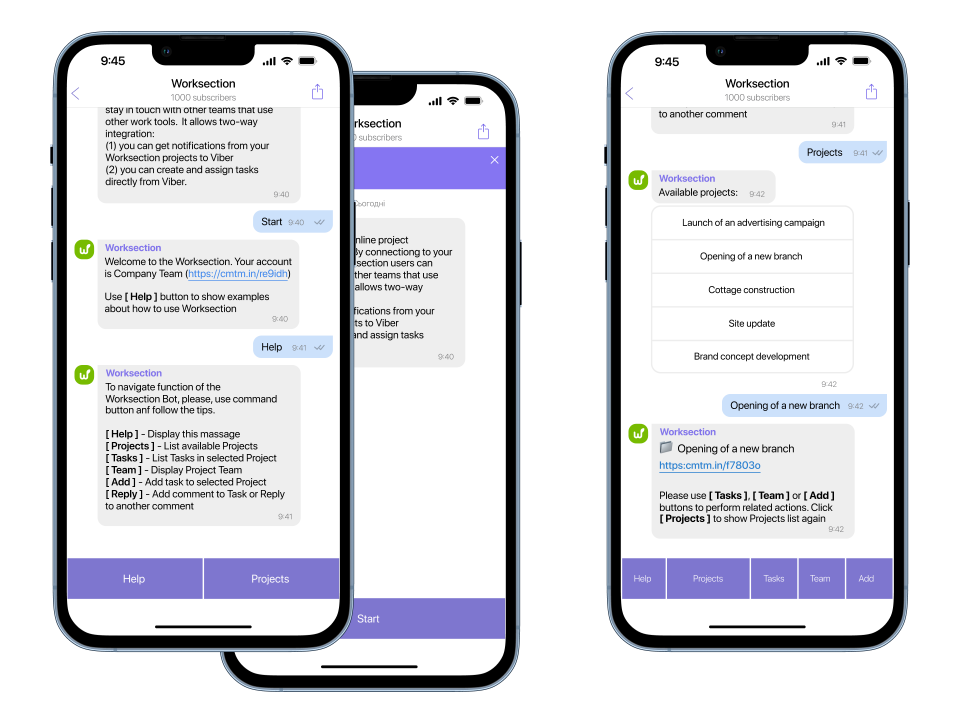 You can learn more details about the
available integrations
and their settings in the section of
Questions and Answers (FAQ)
on our website.
---
We continue to work on evolving the functionality of Worksection and making project and task management as simple and convenient as possible for anyone.
Let us know what functions you need or would like to see in our system in the future the comments to this post.
Thank you for choosing our project and task management service!
Worksection team