The dark theme
and four new emoji reactions
Hello, friends!
We're excited to introduce our shiny new update. No technical stuff this time around, only beauty. Here we go...
The Dark Theme
You can go over to the «dark side» from two locations:

Click your avatar in the top right corner of any page and then click the crescent moon icon on the bottom.
Go to your Profile settings and toggle the dark theme.
You can see and compare how it will look like on the next picture. Move the slider to the left or right.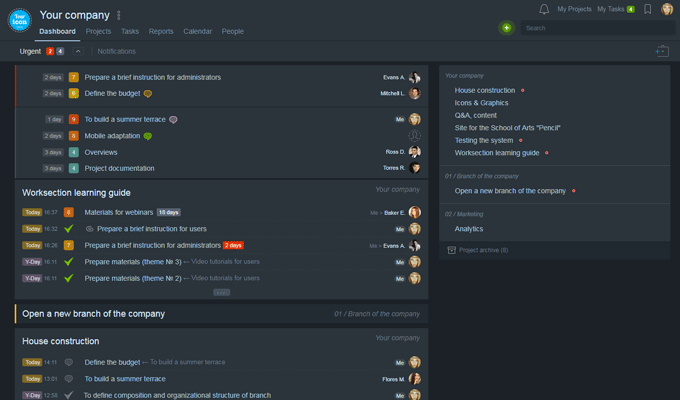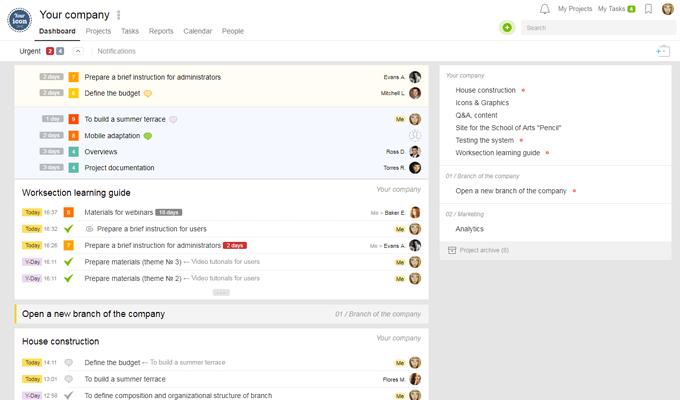 If it turns out you're not a fan of the dark theme, you can easily toggle back to the light theme.
You can also set up the dark theme to turn on automatically, at night or after working hours. To do this, set the slider to your choice within this block and save your settings.

Position1 — The dark theme is always active.
Position2 — The dark theme turns on at 10PM and turns off at 6AM.
Position3 — The dark theme turns on automatically after working hours.
As a reminder, you can set your regular working hours by going to Account > System Settings
Notice While your company logo may have looked excellent on a white background, it may look worse on a black background. With this in mind, we created the option of uploading a second version of your logo to be used exclusively with the dark theme.

New Reaction Emojis
We've heard your feedback about needing a broader range of emotions to react with. We did a lot of thinking, and decided to add the following emojis!
Now available for use in your account:
Fire
Handshake
Facepalm
and Folded Hands

We hope that these are just the ones you were missing!
Last but not least...
Anyone who closes a task will be applauded!
What's that, you say? Close a task to find out ;-)
Thanks for continuing to use our product.
So long and good luck!
The Worksection Team