New possibilities in your
interface
Dear friends.
I'm in a hurry to share news with you about new possibilities in your Worksection system.
What is new:<\/span>


In the whole system
A universal view setting has been added. It will enable you to configure, sort and filter lists of tasks, comments, blocks, urgent tasks etc. The setting has been named by the icon's view — an «eye». Now you will always be able to find the «eye» in the upper right corner.






You can configure the block's view and activate the «eye».





When the «eye» is deactivated, the block will return to its normal view by default.




Taskbar

Now you have convenient filters for tasks lists: «Responsible», «Author» and «Labels».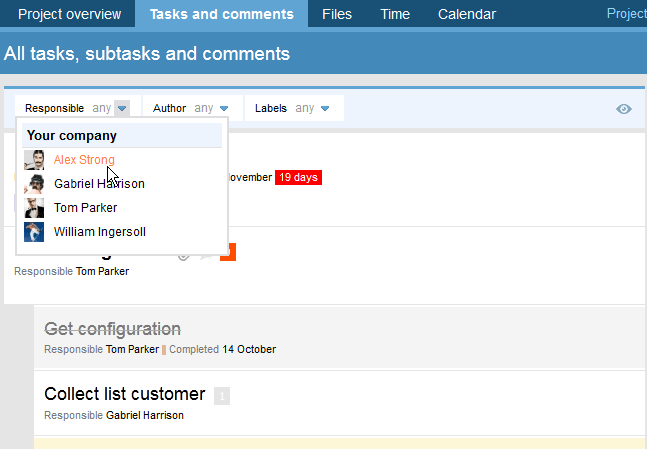 «My» tasks, as well as «completed» tasks, are already highlighted. A convenient reference has been provided in the subtask section. The entire system (files, users, tasks) is now accompanied with a context menu.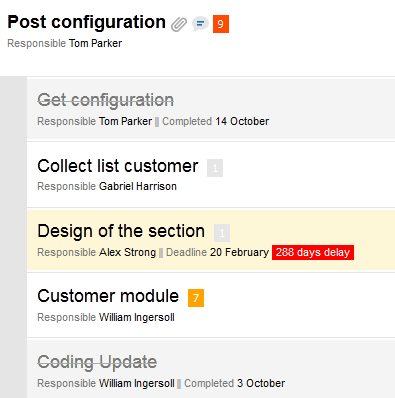 Two new taskbar types — «Detailed» and «Compact» — have been added in the taskbar's «eye». Activity, priority and completion date sortings have also been transferred here.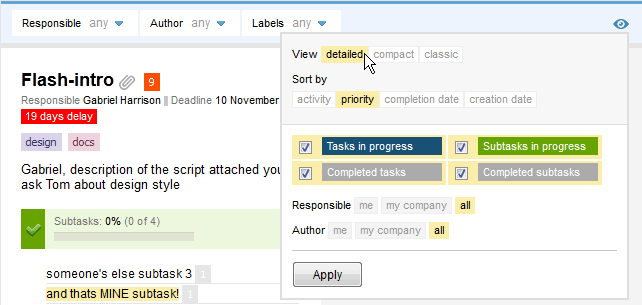 Jump to the «eye» setting and select the «Detailed» view. This view displays in details the activities by subtasks and comments. If you click «More», hidden comments will be loaded.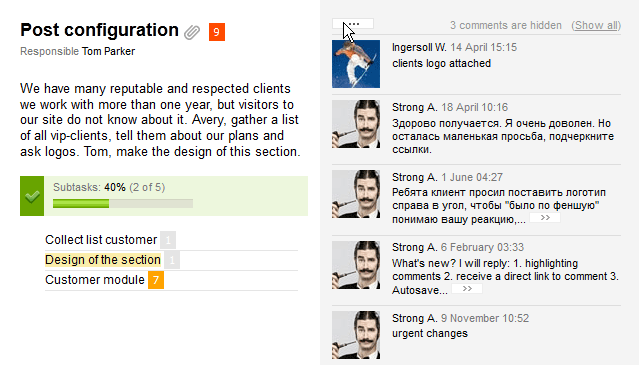 The «Brief» view may be selected in the same way. Just a Spartan list of tasks and nothing left.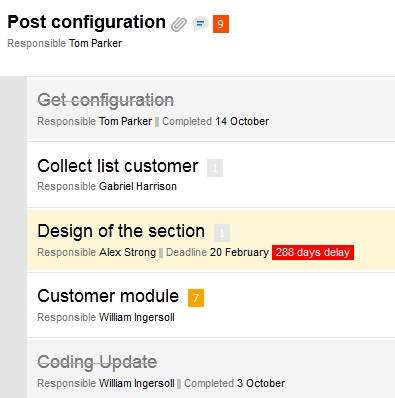 Detailed task view.

A setting to configure the view of comments has been added. Do everything by the scenario tested. Click the eye, then select the view to watch comments: «new comments on top» or «new comments on bottom». In this very section, you can configure the view showing the form to post your comments. Here you may also specify the number of comments per one page.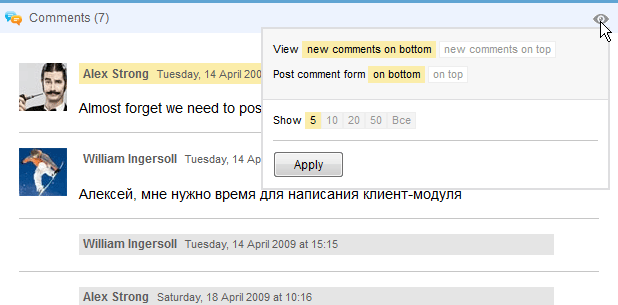 We hope that our updates will be helpful in your business. Such an update is possible only due to your feedback on the system.
Please, share your reviews and suggestions with us.

I would also like to tell you that updates for e-mail notifications on tasks, time tracking and company departments are being developed and will appear soon. Our pages in facebook / twitter will keep you up to date with the latest updates and news.