Worksection gets review on
Financesonline.com
Hello
friends!
We are glad to share good news —
Worksection review
was published on FinancesOnline.com.

FinancesOnline uses its unique system for products evaluation taking into account main functionality, collaboration features, customization tools, abilities of integration with other apps and formats, ease of use, help&support quality, security, mobility and media rating.


We are happy to tell that experts gave us a
score of 8.6
on the scale from 0 to 10. User satisfaction rating which is got by FinancesOnline on the base of customer reviews, comments and opinions on social media is even better — it's 100%. As a result of
evaluation
,
Worksection
has got Verified Quality Seal of Finances Online, Great User Experience Certificate (based on evaluation how easy it is to start using the product and how well-designed its interface and features are to facilitate the work process) and an especially pleasant 'Rising Star 2015' award.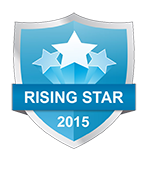 We'll try hard to keep the bar high and to strive even higher. We are thankful to you for trust, upgrowth opportunities and interesting tasks. And of course we'll be even more grateful if you find time to share your experience of Worksection use and
leave a comment on FinancesOnline
.