Adding new users
The number of projects and users depends on the chosen Payment plan. All tasks are combined into projects.* The number of tasks in each project is not limited.
* — tasks cannot exist separately from projects.
Invite people to your account
You can add new members to your account in different ways.
Via the "+" button at the top right of the screen and choosing «Invite people»: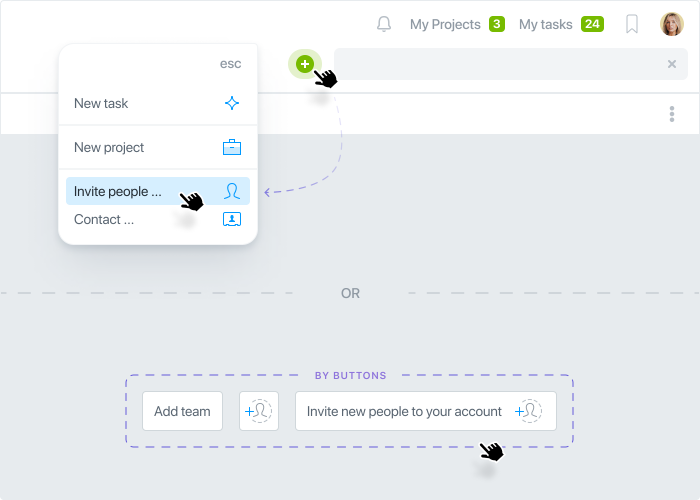 In the People section, you can also add new members to your account: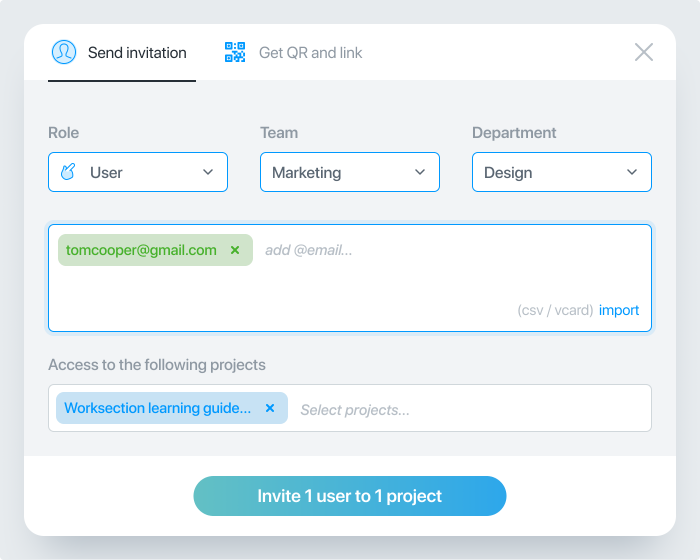 We recommend that you first add the most enthusiastic participants to your account, who will master the system themselves and then help train the others.
To add new users:
Specify their role in the system (you can give a basic User role).
Add an email address of one or more users at once.
Select one project or several projects to which users are invited.
After the invitation, the role of the users can be changed at any time (administrator, user, guest or reader).
Tip: If you have a team of up to 10 people, don't split them in different teams and add them to your Main team in Worksection. If the team is large, then we recommend creating several "teams" for each department. For example, the Marketing and the Production teams. Then you will be able to make the "department head" "team administrator" and he will have expanded rights, but only within his department.