Receive notifications
Quickly notifications of various events fast helps understand the current status and make necessary decisions. For example, notifications about creating or closing tasks, getting a new comment, etc.
Worksection has the following notification channels:
In the "Profile" setting you can connect / disconnect channels and types of events on which messages will come:

Select the settings you want to apply to your profile: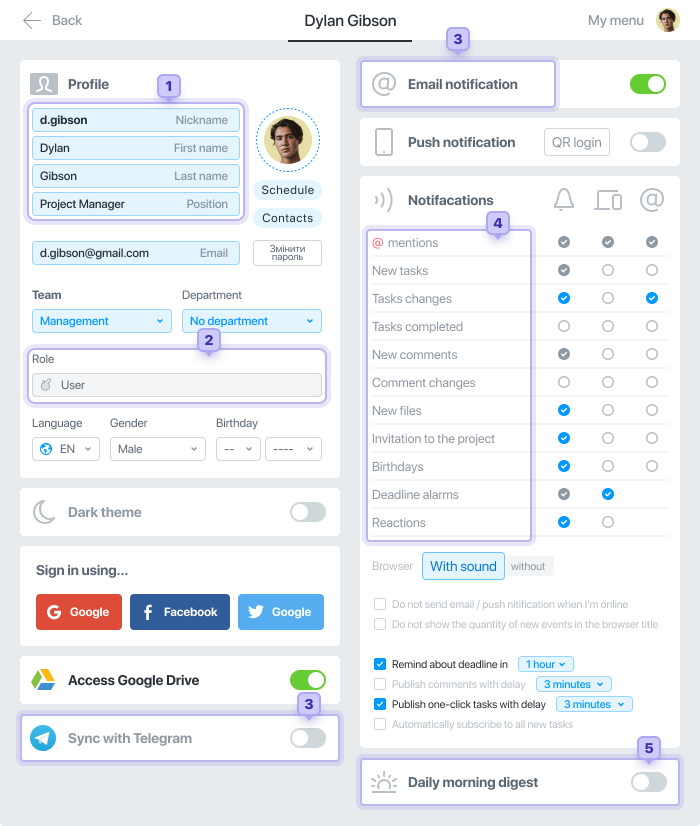 Internal messages are available through the Bell and are divided into:
Inbox — notifications received by you on various events in the account;
Outbox — this is a chronology of your recent actions in the system.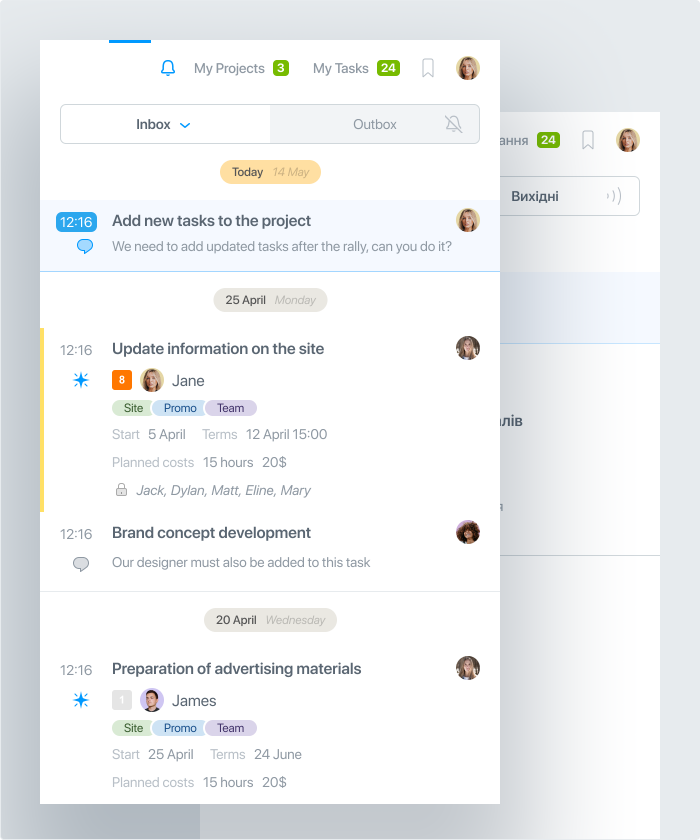 Email and Telegram messages can not only be received for certain events, but also you can respond to them and our system will add this response to the comment of the appropriate task.