How Worksection will help my company
Worksection is a project management system that helps organize team work on tasks and projects. Affordable and suitable for all types of businesses: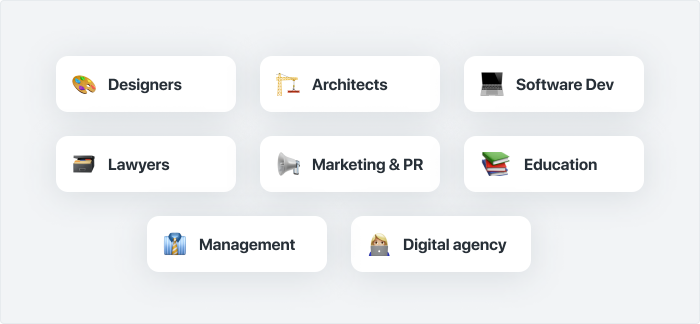 An intuitive interface with Gantt Chart, Kanban, Project Dashboard, built-in timer, possibility for integrations, internal chats and other tools will help keep all tasks under control.
Briefly about Worksection:
The Worksection account consists of departments and teams to whom projects and tasks are assigned.
Projects can be created by employees with the rights of Owner and Administrator. Employees with User and Guest rights cannot create projects on their own, but only take part in the projects to which they have been invited.
All «project teams» consist of people who were invited to your Worksection account.
Employees can participate in several projects simultaneously. According to the permissions granted to them, they can see only those projects in which they participate.
You can invite clients to the system and assign them their "Client" projects.
Each project consists of tasks. Tasks are divided into subtasks (2 levels of nesting) and include manager, team, deadlines, priorities, labels, files and discussion threat.
There can be only one Responsible person for the task, but the team of co-performers is unlimited.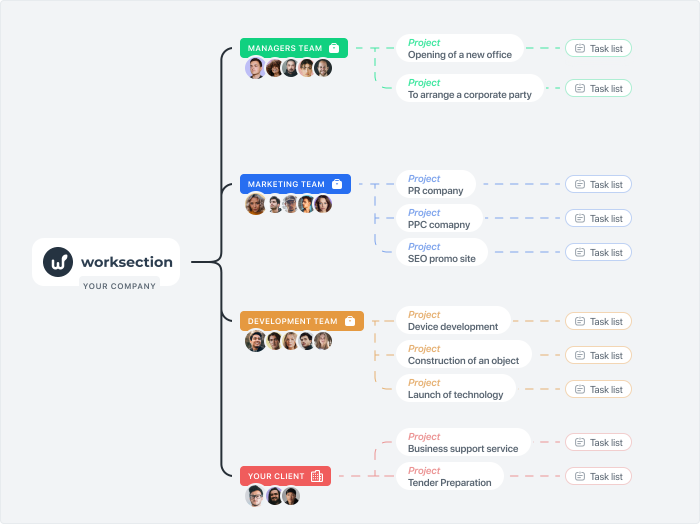 Owner of the account has the maximum rights. He/she creates an account, and then other participants, client representatives and partners are invited. Rights and permissions for all account participants can be configured or changed at any time.