16 November 2011
•
Chyngys Barynov
•
1 min read
About the discounts for six
months/one year
Dear friends.
We want to inform you about the automatic discounts added in our payment mechanism.
As of now we will present you pleasant bonuses upon your payment for six months or one year.
For example, if you decide to pay 228$ for one year under the Studio tariff, we will credit 228+3*19 = 285$ to your account.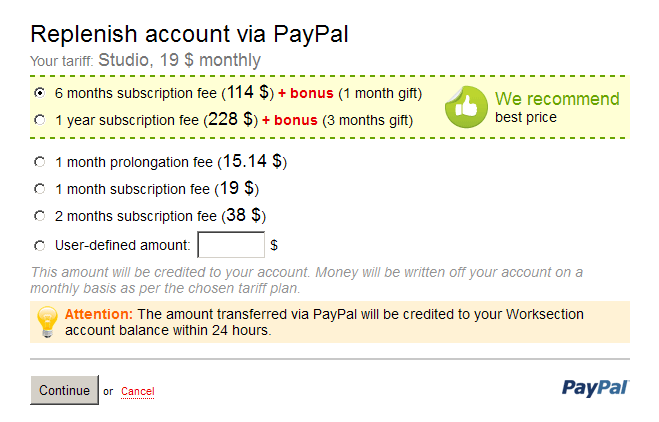 Well, if you decide to pay for 2 years, 3 years or to obtain a discount for a cooler term — you are welcome to write us at the address: info@worsection.com.
We will settle it for sure )
In addition, you may be interested in our new payment methods:
2Checkout.com (an American processing centre for such cards as Visa/MasterCard)

Skrill(Moneybookers)
Paypal
WebMoney (direct payments with no Robokassa commission)